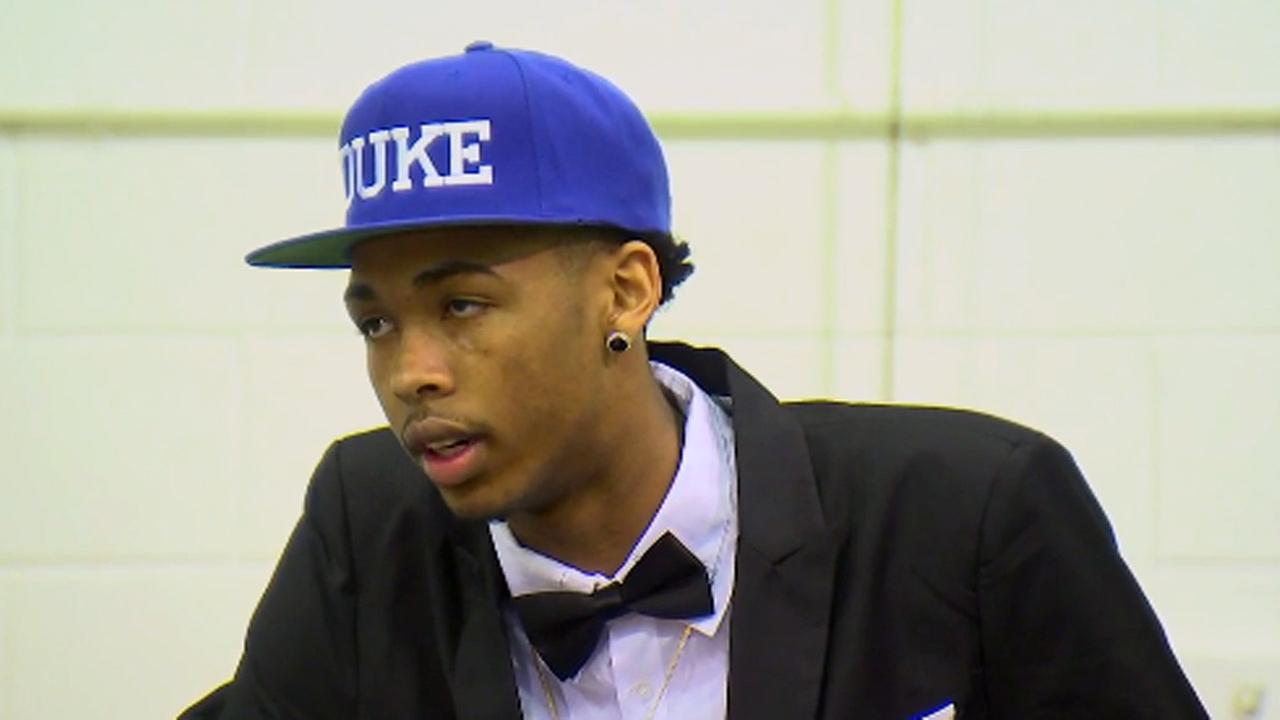 In a hot recruiting battle that included all three of the triangle schools, and also Kentucky and Kansas for good measure, Kinston High School's Brandon Ingram chose Duke as the place where he will take his talents next season. Coach K and his entire coaching staff made two trips to Kinston in the last week to make the pitch to Ingram, apparently keeping Jeff Capel around was a good thing.
"Coach (Mike Krzyzewski) is a profesional. He's a player's coach and I just love everything about him," Ingram said. "Talking to Jeff Capel, he made a good pitch and they sold it well." -wral.com
Jahlil Okafor, Justise Winslow and Tyus Jones led Duke to their 5th national championship before declaring for the NBA, now Coach K adds Ingram (another probable one and done) and last week Derryck Thornton, a five-star point guard from California, reclassified from the class of 2016 to 2015 and committed to Duke.
Duke has the number 1 recruiting class (again), and is poised to make another Final Four and national championship run.